Winnebago Vista Floorplans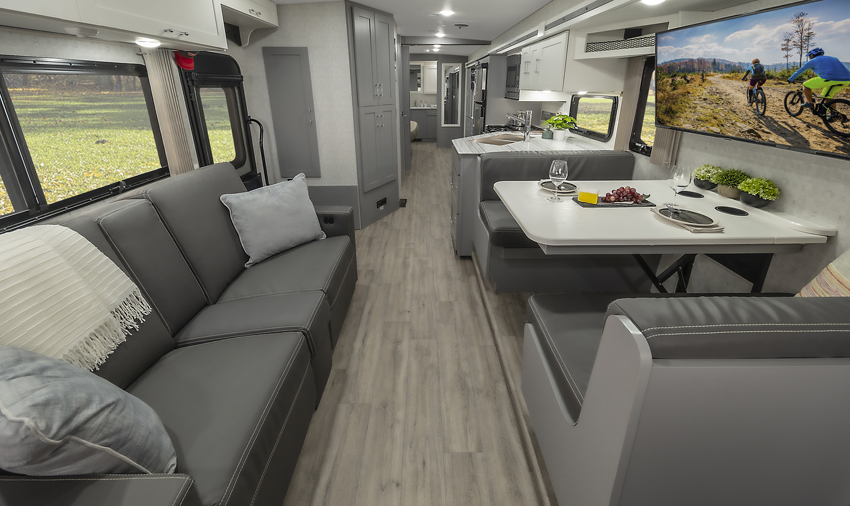 The Winnebago Vista is available in 4 Floorplans offering very different options in the Class A Gas Model.
The Winnebago Vista 29V includes one full length Slideout, a rear king-sized bed and the Tailgate Package which includes an exterior kitchen equipped with a refrigerator, storage cabinet, Quick-Connect LP and a stainless steel sink.  The Winnebago Vista 33K also has a full length driver side Slideout and includes an additional passenger side slideout which contains the king-sized bed. The 33K Features a Bath and One Half - so you'll have a full bathroom plus and additional 1/2 bath for you or your guests. You have the option with either floorplan of adding the optional Powered StudioLoft bed for additional sleeping capacity. All new 34R and 31B will be available soon.

The Winnebago Vista 29V is also available in a National Park Edition. The National Park Edition features outdoor-inspired style.  The Vista NPF Limited Edition is designed in partnership with National Park Foundation.
Winnebago Vista Floorplans|Specifications
Winnebago Vista 29V Floorplan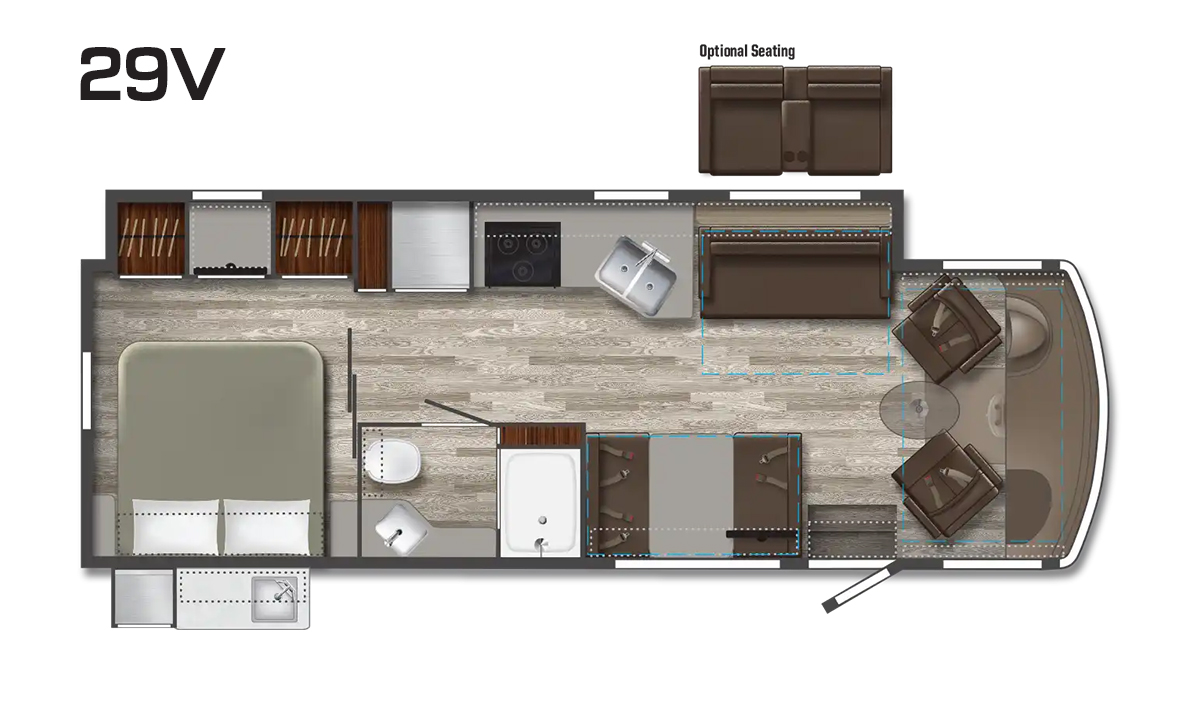 Winnebago Vista 29V Specifications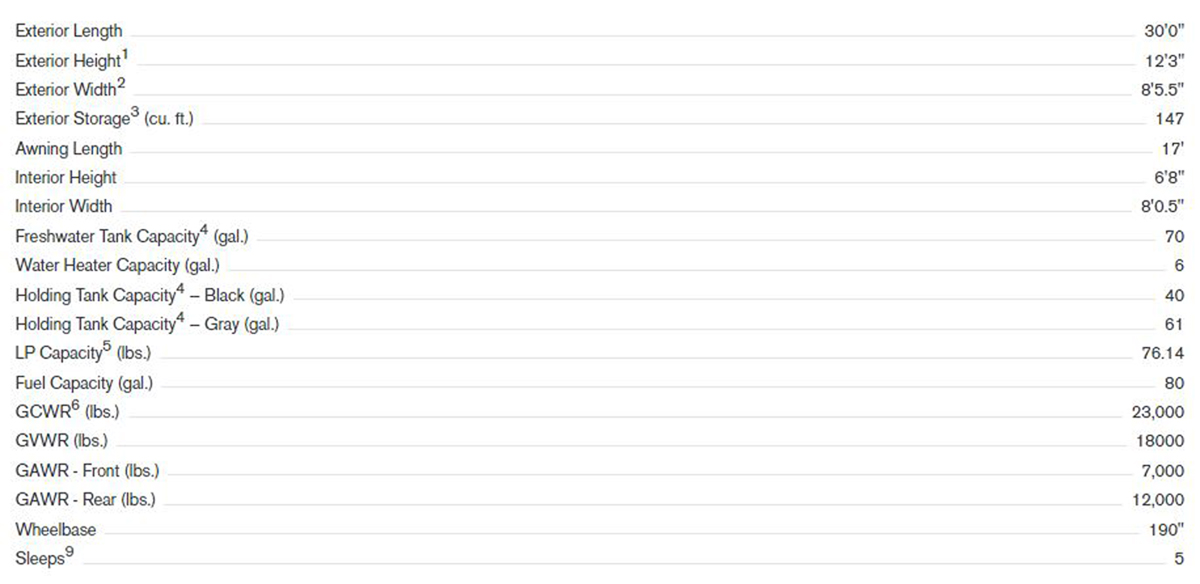 Winnebago Vista 33K Floorplan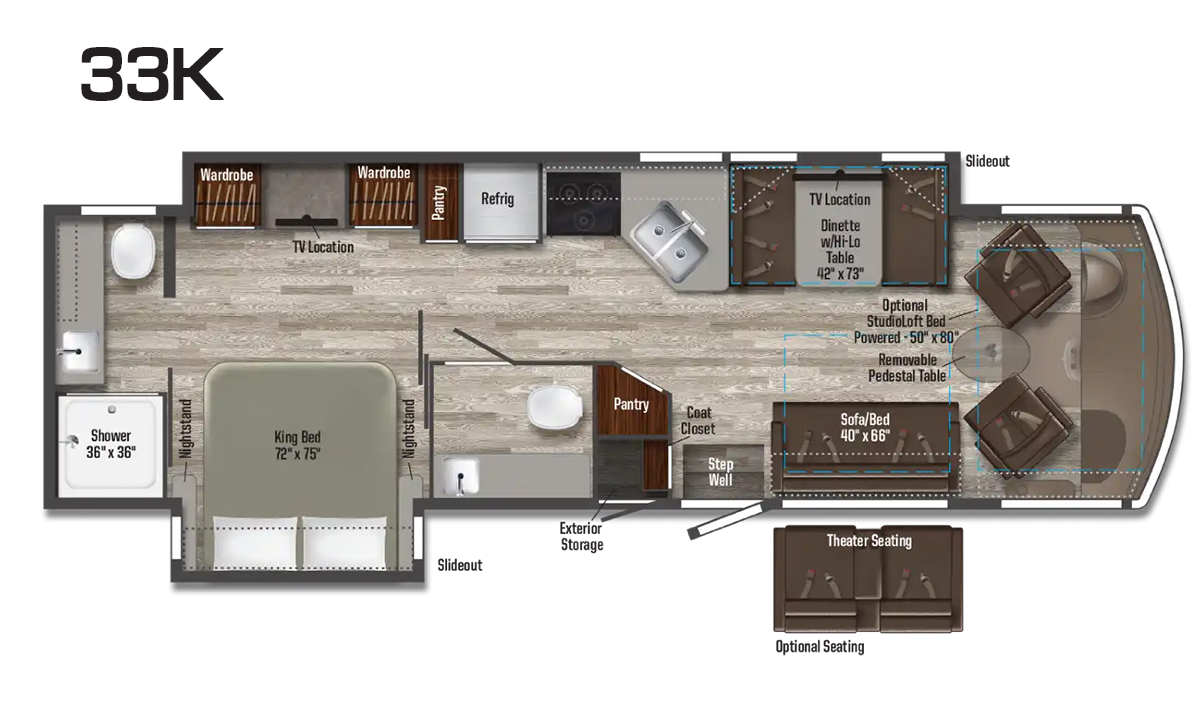 Winnebago Vista 33K Specifications
Winnebago Vista 31B Floorplan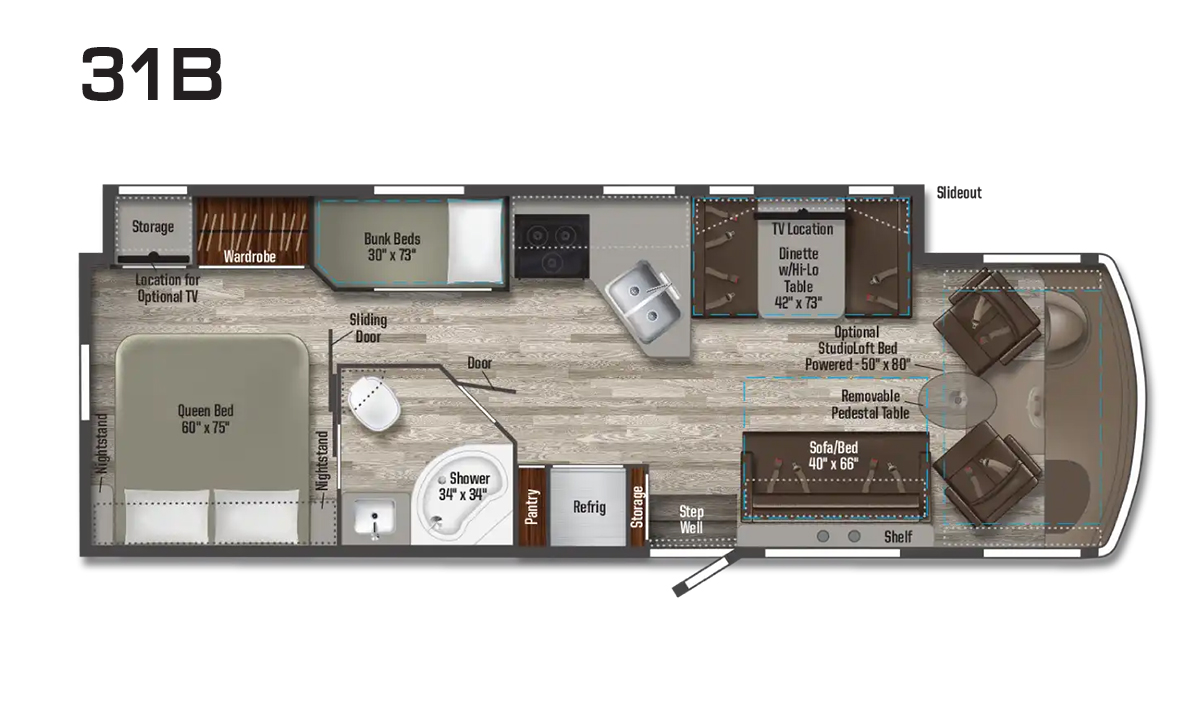 Winnebago Vista 34R Floorplan